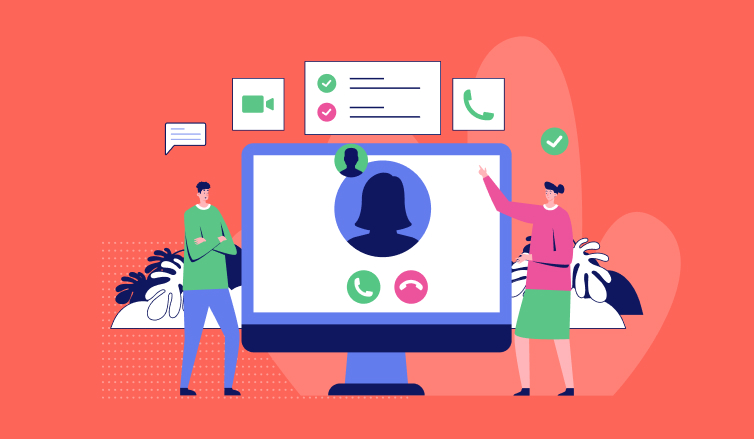 Mortgage CRMs are a powerful tool for improving your business and your bottom line. You can use them to keep track of all of your clients, prospects, and employees. They also allow you to streamline the mortgage shopping process and communicate with clients effectively. But most important: mortgage CRM is changing the way lenders do business.
Industry-specific CRMs keep users organized
A CRM system is a tool that helps you stay organized and efficient when it comes to managing customer relationships. It can be used by almost any industry, including mortgage lending.
A mortgage CRM is a database that allows mortgage lenders to keep track of all their customers—past, present, and future—in one place. With this information at your fingertips, you can identify patterns in buying behavior or other trends that could help you tailor your sales approach accordingly.
For example, if someone who has already purchased a mortgage product recently begins searching for refinancing options online or submitting an application through another lender's website, then this indicates that they may be ready for a new loan shortly. As such, you can assume that they will likely want more information on getting prequalified before making any moves forward with the process and you can then send them some materials to advertise your services.
Analytics enhance the customer experience
Analytics can help you understand your customers. They can help you understand how to better serve your customers, what your customers want and when they're most likely to buy.
One of the biggest reasons that mortgage lenders are using mortgage CRMs is because it allows them to capture more data about their clients. This data provides a much clearer picture of where they stand with each client, as well as who are their best customers and why they're so valuable. It's also an opportunity for lenders to learn from past mistakes, which will allow them to provide better service in the future—and hopefully retain more clients along the way.
Cloud-based technology improves efficiency
Cloud-based CRMs are much more intuitive than older systems, which may have required extensive training or even learning a new language. With the cloud, you can be sure that your data is safe and that the system will always be available when needed. The cloud also allows you to access your CRM data wherever you are, using any device. That means that you can monitor your business from anywhere, no matter where in the world you're located. And because it's all online, there's no need for expensive hardware or software maintenance contracts.
A modern mortgage CRM reduces the margin for error
A modern mortgage CRM system reduces manual processes, which means less margin for error. It will reduce the number of errors and phone calls you'll need to make, saving you time and money as well as improving your customer experience. Your employees can focus on what they do best—advising customers—while the software does the heavy lifting behind the scenes, helping your team to be more efficient while delivering a better customer experience.
Lenders are wasting money by not using mortgage CRM
Lenders are wasting money by not using a mortgage CRM because they are losing money on every loan that closes without being properly serviced after closing. A good customer service department is something that sets you apart from your competitors and builds trust with potential clients, but only if they know about it. You should be using a mortgage CRM because it's the most effective way to manage your business. If you aren't using one, then you are missing out on all of the benefits that come with it.
Conclusion
One of the most important things to remember when you're considering a new mortgage CRM is that it should be customized to your specific needs. A good mortgage CRM will help you keep track of all the data related to your business and make sure everything stays organized so that you can spend more time focusing on what matters: helping those in need get into their dream home.